ADLINK Releases 40G AdvancedTCA?? Processor aTCA-3710 for High-Bandwidth Applications
ADLINK, the industry leader in embedded computer products and intelligent computer application platforms (ApplicaTIon Ready Intelligent Platforms), unveiled the new AdvancedTCA?? (ATCA) processor aTCA-3710 with FreescaleQorIQ P204 quad-core processor and Broadcom ?? BCM56846 switch chip enables 10/40GbE multi-layer data exchange, and BCM56334 Gigabit switch chip supports 24-port 1G and 2-port 10G HiGig network interfaces for high bandwidth transmission. The aTCA-3710 provides 14 10GbE SFP+ uplink interfaces and supports 640 Gb/s data transmission. It is designed for next-generation 4G/LTE telecom applications and is ideal for network monitoring, network security, and wireless network switches (Wireless AP Controller). ), video streaming, deep packet inspection (DPI) and other applications that require high data throughput.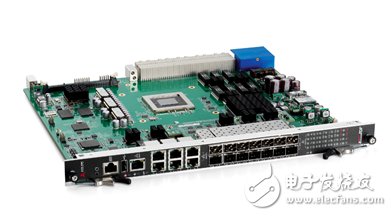 aTCA-3710

With the popularity of mobile devices and the emergence of various high-bandwidth applications, telecom operators are actively upgrading their devices to provide 4G/LTE ultra-wideband telecom services in line with next-generation telecommunications. To meet this industry trend and demand, ADLINK has introduced a complete line of carrier-grade products with 40 GbE data transmission switching interfaces, including blade processors, blade switches, and chassis, enabling telecom equipment vendors to develop high-bandwidth applications. .

ADLINK's aTCA-3710 40G ATCA blade switch, compliant with PICMG?? 3.0 R3.0 and PICMG?? 3.1 R2.0 specifications, is a high-performance switching processor product. ADLINK's Intelligent Application Platform (ARIP) provides softness. The hardware integration application, taking the telecommunications network as an example, includes a CPU/NPU blade processor, a blade switch, and network software (ADLINK Software for Network). The aTCA-3710's rich I/O front panel and hot-swappable design ensure high system convenience, scalability, and ease of maintenance.

ADLINK Software for Networking (ADSN) is a complete and optimized middleware that facilitates system integrator (SI) system configuration, management, and switch status monitoring. ADLINK hardware products such as aTCA-3710 Collocation, become the 40G Intelligent Application Platform (ARIP), and through the full compatibility testing and verification of ADLINK, it helps telecom equipment vendors accelerate system deployment and reduce construction costs, which can enable them to achieve shorter time-to-market. Increase market competitiveness.

ADLINK has been implementing AdvancedTCA?? technology for nearly a decade, and its products have been supplied to a global leader in telecom equipment manufacturers and are your best telecommunications solution partner.

Fiber glass film covered enameled aluminum flat wire

The product is the premium copper or aluminum to be enameled, then to be wrapped with polyester film or polyimide film so as to enhance the breakdown voltage of enameled wire. It has the advantages of thin insulation thickness, high voltage resistance. The product is the ideal material for electrical instruments of small size, large power, high reliability.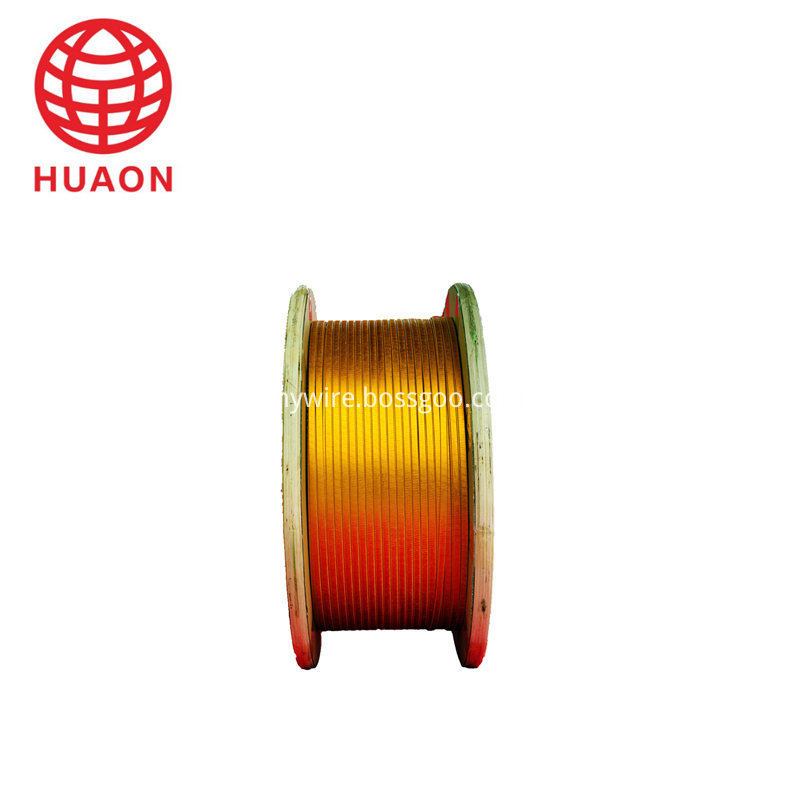 Copper or Aluminum rectangular Wire

Narrow side size a : 1.00 mm-5.60 mm

Broad side size b : 2.00 mm-16.00 mm




Film Covered Flat Aluminium Wire

Film Covered Copper Wire,Film Covered Flat Aluminium Wire,Covered Flat Magnet Wire,Fiberglass Covered Wire

HENAN HUAYANG ELECTRICAL TECHNOLOGY GROUP CO.,LTD , https://www.huaonwire.com