Chen Zhaojun: The application prospect of innovative engineering plastics in LED is great
On the afternoon of March 18th, sponsored by Gaogong LED, jointly sponsored by Fujian Lighting Association and Xiamen LED Promotion Center, Xiamen Photonics Industry Association, Yunxiao County Optoelectronic Industry Association, a€?2014 China LED Lighting Supply Chain Good Product Tour Seminara€? The Ming Dynasty Hall of the Xiamen Hotel in Xiamen was held.

During the meeting, Dr. Zhang Xiaofei, Chairman of Gaogong LED, Zhang Zhennan, R&D Manager of Jingtai Optoelectronics, Zhang Luhua, Director of Sima De Optoelectronics Project, Chen Junji, Director of Accumulation Technology Lighting Products, Dr. Yi Yangbo, Deputy General Manager of Xinpeng Microelectronics, Saudi Basic Innovation Plastics Application Engineer Chen Zhaojun, overclocking three science and technology engineering director Wen Kongliang and other elites together with hundreds of LED lighting related companies to study and discuss how to choose high-quality LED lamp beads, EMC packaging advantages, lamp drivers and LED heat dissipation materials and solutions And other topics for in-depth discussion.

The seminar was full of people, the venue was full, the temporary chairs occupied the corridors and aisles on both sides, and even some guests could only stand and attend the meeting.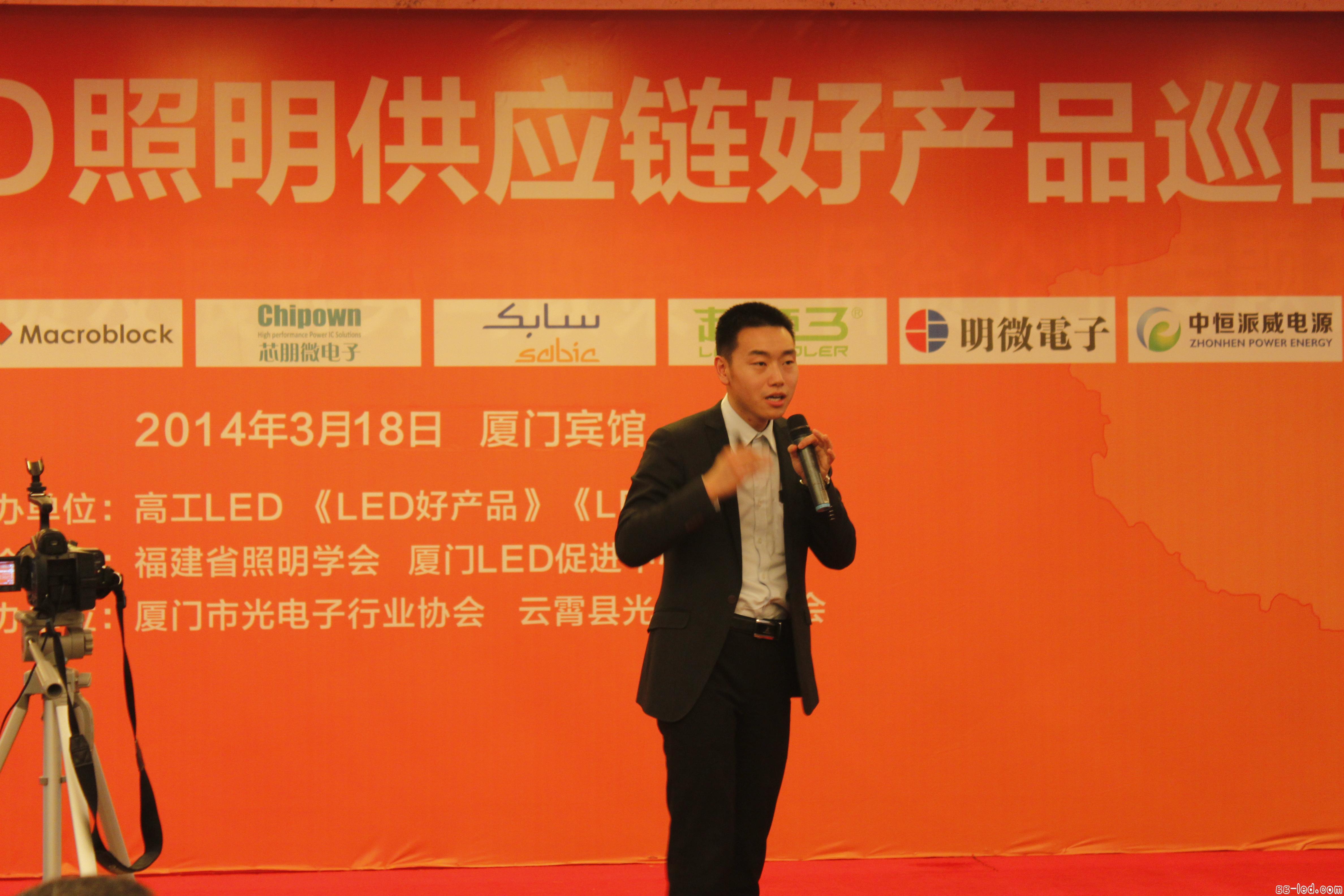 Chen Zhaojun, an application engineer for Saudi Basic Innovative Plastics, said that glass has always firmly occupied the head of optical materials. Because of the appearance of LEDs, the lighting industry has put forward higher requirements for the temperature resistance of optical materials. The role of engineering plastics is undoubtedly highlighted when it does not need to carry phosphors.

Chen Zhaojun said that the company is leading the blow molding technology and can guarantee 96.5% light reflectance in the thinness of 0.3 mm, which is one of the most helpful factors in LED lighting design products.

Saudi Arabia has a research center for LED lighting, which can be used for temperature simulation, optical simulation, etc., especially for optical simulation. We have invested a lot of money to have special data and equipment, and strive to achieve perfection, in line with the light of the LED lighting industry. Reflection requirements.

Laser Radar contains LSPD Safety Laser Scanner and LS laser radar. LSPD safety laser scanner is type 3 with CE certificate. It can be used for agv safety and industrial area protection. LS laser radar is for agv guide. Many famous agv manufacturers has installed LS laser radar to guide their agvs. Our cooperating brand contains Quicktron, Mushiny, Aresbots, etc. Feedback from customers are quite posotive.




Laser Radar

Laser Radar,Auto Guided Vehicle Guide Radar,Sick Laser Radar,Safety Scanner,Safety Laser Scanner,Ls Series Laser Radar

Jining KeLi Photoelectronic Industrial Co.,Ltd , https://www.sdkelien.com