China's robot industry breaks out, core technology becomes the biggest key
September 18 14:16:50, 2020
The British "Economist" reported that in 2013 China overtook Japan and became the country with the largest number of robots purchased each year. China bought 36,500 robots last year, and factory owners are now more inclined to buy more manageable robots. Behind this is China's rapidly rising labor costs and the rapid decline in robot prices.

According to relevant data, from 2004 to 2013, the average wage of Chinese manufacturing workers increased by three times, with an average annual increase of 15%. In 2013, 27 regions in the country adjusted their minimum wages, with an average increase of more than 20%.

"The price of robots has dropped by 30% every year. The robots of 200,000 yuan a few years ago are now only one-third of the price." Zhang Xiaofei, chairman of the High-tech Robot Industry Research Institute, said, "The rise of labor costs and the decline of robot costs." Point, this year will appear. The robot investment return period has been shortened to 1~3 years."

In the past, robots were mainly used in the automotive industry. This year, domestic electronics, lithium batteries, LED, food, metal processing and other industries have begun to widely use robots. Therefore, the industry called this year "the first year of Chinese robots."

According to the robot installation, the Chinese robot market is still smaller than Japan and South Korea. Zhang Xiaofei predicts that by the end of this year, China will be expected to surpass Japan and South Korea and become the world's largest robot market.

In 2012, the number of industrial robots in China increased by 25,500 units, and in 2013, 33,700 units were added, an increase of nearly 50%. The High-tech Robot Industry Research Institute predicts that the number of new industrial robots in China will reach 43,500 units in 2014, an increase of about 30% year-on-year.

The Chinese robot market has entered the fast lane of growth. In 2013, the density of industrial robots in China was 28 units/10,000. In the next few years, it will grow at a rate of about 3%. It is estimated that by 2020, the density of industrial robots in China's manufacturing industry will reach 115 units/10,000, and the market space will be huge in the future.

Therefore, foreign robot giants are actively rushing to the Chinese market. In 2013, the top ten foreign-owned robot brands sold a total of 26,000 units in China, and nine of them shipped more than 1,000 units. Foreign-funded enterprises represented by FANUC, ABB, KUKA, and Yasukuni have occupied 87% of China's industrial robot market last year.

Foreign-funded enterprises have stepped up their efforts in China. Like the head office's Coma robot in Italy, it has set up production bases and R&D centers in Kunshan, China. The general industrial manager of Comau Robot said: "China has experienced explosive growth in 2013, an increase of more than 50%. The annual growth of robots in other economically developed countries is stable. The automotive industry is still the largest customer of robots, but the growth tends to be stable, the general industry (Removing the automotive industry) represents the future."

A number of Chinese local robot companies such as Xinsong, Huichuan and Guangzhou CNC have also emerged rapidly. However, their size is still small. In 2013, the shipments of domestic robot companies were basically below 500 units. The revenues of Huichuan Technology and Xinsong Robot last year were only 1.73 billion yuan and 1.32 billion yuan respectively.

"Domestic robot companies are facing internal and external problems. The lack of core technology, basic outsourcing of parts and components, capacity bottleneck constraints, lack of technical talents, etc., are difficult to solve in two or three years." Zhang Xiaofei said.

In order to support the local robot industry, the state has issued relevant policies in the past two years and issued the "Guiding Opinions on Promoting the Industrialization of Industrial Robots".

10 provinces and cities such as Shanghai, Zhejiang, Jiangsu, Anhui, Fujian, Chongqing, Luoyang, Guangzhou, and Wuhu have introduced robot support policies, and robot support policies in Dongguan and Shenzhen are also coming soon.

According to statistics, as of now, there are more than 30 robot-related industrial parks (bases) built or proposed in the country, and the planned area of a€?a€?industrial parks exceeds 28,000 mu. The planned investment amount by 2020 will exceed 500 billion yuan. Zhang Xiaofei believes: "2.8 million mu is a very large number. In fact, robots are not traditional manufacturing and do not need such a large area."

The policy boom has led to a surge in the number of companies. As of May 2014, there were 353 domestic industrial robot enterprises, of which 86% were system integration, 5.67% were servo systems, 4.25% were controllers, and 3.68% were reducers. Zhang Xiaofei predicts that in the next three years, domestic robot companies will increase at a rate of about 50 per year. "The future competition of the Chinese robot industry will be very intense."

At present, there are 35 listed companies in the domestic A-share market, and 9 of them are involved in the robotics field in the first half of 2014. Zhu Haitao, an analyst at Guoxin Securities, calmly pointed out that the market value of Xinsong and Huichuan has grown rapidly; in order to increase the market value, many listed companies have entered the robotics industry, but "80% is a concept."

Although the international four major robot giants all produce their own, the reducers are all outsourced. They are all building core strengths and building strengths and avoiding weaknesses.

Zhang Xiaofei bluntly said that in order to break through the bottleneck of robot localization, domestic robot companies should first look for their own industry and positioning. "At present, many domestic enterprises are pursuing 'big and complete', but this industry is very detailed and requires a spirit of concentration. The blindness of domestic enterprises to their own positioning restricts their own development."

a€?For large foreign companies, whether they are self-produced or outsourced, they have a complete integrated system, which is lacking in Chinese enterprises. There are very few robot companies that really focus on a specific field in China. Compared with foreign large enterprises, Chinese companies still lack integrated system design," Zhang Xiaofei said.

He suggested that leading companies can promote their growth through long-term cooperation with SMEs, and strengthen the matching and synergy between the upstream and downstream of the industry chain. Previously, Samsung and LG have tried this approach and achieved good results.

LED emergency power supply is a driver that can be used as backup power supply for LED lights . The Aluminum Shell Emergency Driver can be applied to all different types of LED lights in the wide range of AC85-265V . Aluminium housing can make the Emergency Conversion Kit faster heat dissipation , small density and light weight , with a strong corrosion resistance . Choose high quality rechargeable lithium ion battery to extend the service life .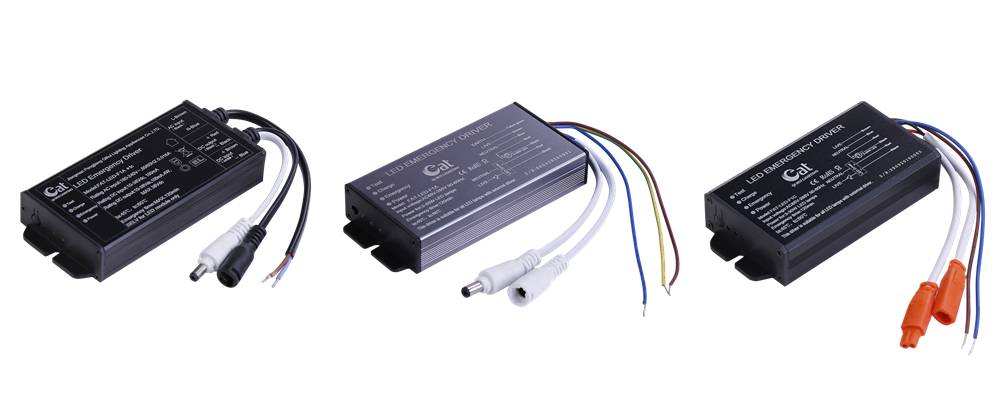 Aluminum Shell Emergency Driver

Emergency Light Kit,Led Emergency Inverter,Led Emergency Backup Driver,Led Light With Emergency Backup

Jiangmen City Pengjiang District Qihui Lighting Electrical Appliances Co., Ltd , https://www.qihuilights.com