Li Kaifu said that Mito is a top-level artificial intelligence company. What is going on here?
September 27 12:05:49, 2021
On December 15th, Mito will ring in Hong Kong and become the second largest Internet IPO of the Hong Kong Stock Exchange after Tencent. Currently, Mito has been priced explicitly at HK$8.5, which is in line with the previous market expectation. The reason for conservative pricing is the lack of a reference system for Meitu in the market. Mobile internet companies are divided into tools, communities, e-commerce, content, and games. Mito is an alternative: tools start up, but they also involve in community and content businesses. , and even involved in hardware to start Mito mobile phone.

However, what the industry may not have noticed is that Meitu also has an opportunity for artificial intelligence.

Artificial intelligence into the air outlet but AI company rare

Looking back at the Internet in 2016, it is not difficult to find that artificial intelligence is a high-frequency vocabulary. In Baidua€?s 2016 Top Ten Technology Event search list, events related to artificial intelligence accounted for half of the incidents, among which AlphaGo beat Li Shishi more. It is to win the attention of the world, but also to artificial intelligence into practical applications. Internet big brothers believe that artificial intelligence has become the focus of competition in the second half of the Internet: Li Yanhong said that artificial intelligence is the next scene of the Internet; Ma Yun proposed that the concept of a€?new technologya€? also emphasizes artificial intelligence; Li Kaifu, who has been good at grasping the direction of Internet development, is even more blunt: artificial intelligence It has entered the golden age. This is a market that is ten times bigger than the mobile internet. The unicorns in the next ten years are mostly from the field of artificial intelligence.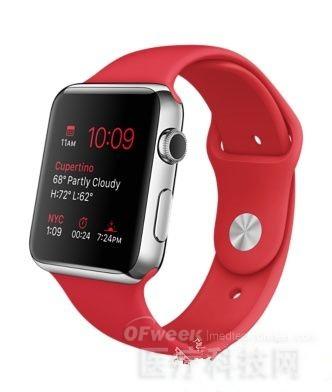 However, although artificial intelligence is a bigger market than mobile Internet, as Kai-Fu Lee said, artificial intelligence is no longer the era of a€?three small businessesa€? but the era of a€?scientist entrepreneurship,a€? because artificial intelligence requires a lot of Data, lots of machines and professional algorithms. In other words, the threshold for artificial intelligence startups has been increased, which means that investors are more likely to seek opportunities in large companies with artificial intelligence characteristics than the emergence of unicorns waiting for artificial intelligence.

In the era of mobile Internet, the stock rose the most fierce is ARM, not Google, because ARM is the underlying application that even the mobile Internet can not bypass the chip, after 2009 the company's stock rose 20 times. In the era of artificial intelligence, which companies have AI features? It is not difficult to find that there are not many companies that have truly artificial intelligence attributes, and it can even be said to be rare - 2015-2016, when the concept of VR became popular, a lot of companies in A-shares put on the coat of a€?VRa€? overnight. Now investors have finally found that most of these companies only have concepts and have little progress in VR business. Why do companies that are keen on the concept of hype today have not advertised artificial intelligence? I think the core reason is that artificial intelligence threshold is too high, this label is not to paste it.

Why is Meitu an artificial intelligence company?

Relying on Mito Xiu Xiu's app started with this app to give many people the impression that it is a tool company, similar to what the Cheetah. The difference is that Mito has achieved community-based and content-based photography through the American beat, and has made great achievements in the mobile phone industry. However, one of the bigger differences between Mito and other mobile internet tool applications is that it has artificial intelligence, a professional smart image application company.

First, Mito has the world's largest database of people. Mito's business is centered on "beauty" regardless of software or hardware, including Mito Xiuxiu, Beauty Camera, BeautyPlus (Beauty Camera Overseas Edition), Mito Mobile Phone, Beauty Shot, Beauty Camera, Self-portrait The product matrix already covers 1.1 billion devices. The common point of these applications is "to deal with portraits." Mito accumulates the world's largest portrait data through a huge application matrix. These data are marked, structured, and narrow, and have more application value. Big data is not about "big" but about data value.

Second, Mito owns the world's leading image processing algorithms. Mito does not only have a huge amount of data. Mito's products are always doing the classification and processing of images. Both beautifying software and Meitu mobile phones can accurately process photos and make the user's photos more beautiful. .

In June of this year, Mito released the Mito M6 and I was fortunate to be on the scene. What impresses me is that this phone uses AI technology for better image processing, and earlier than Huawei Mate9 introduced artificial intelligence. Mito official introduction said: "We use Google training AlphaGo technology to process photos.", Including M-Face, M-denoiser, M-Color, M-Beauty and other technologies from focusing, noise reduction, color and beauty multiple dimensions Process photos. What Ia€?ve seen is that Meitua€?s algorithm for processing big data of portraits has been pursuing a€?intensive farminga€?, and she has done what she wants to do in this area. This is the right way to apply artificial intelligence. As Li Kaifu said, artificial intelligence needs to be very clear. Borders cannot cross domains.

cheap usb flash drive,wholesale usb sticks,wholesale usb drives cheap, Modern cheap usb flash drives,bulk usb flash drives

Shenzhen Konchang Electronic Technology Co.,Ltd , https://www.konchang.com