Where is Sony's future salvation?
September 23 08:13:39, 2020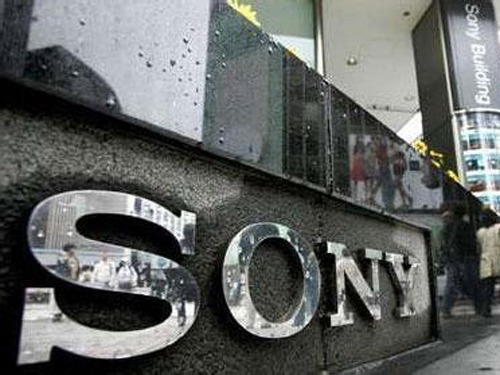 Recently, according to overseas media reports, due to the low volume of stock trading, Sony will withdraw from the London Stock Exchange on or about August 29. It is reported that Sony Corporation needs to spend 10 million yen (equivalent to US$ 97,000) per year to maintain its listing in London. Since November of last year, many Japanese companies such as Fujitsu and Toshiba have been delisted from the London Stock Exchange. The reason is that the transaction volume in the European market is too small, and delisting helps reduce costs.

This is a shameful decision. Consumer product giants and idol-level companies that have once made countless people admire have chosen to withdraw from the market for the cost savings of $97,000. This is embarrassing. After selling PC business and splitting TV business, now Sony hopes to be in the mobile device and game business. However, the future is still full of great uncertainty. So where is the future of Sony's salvation?

Withdrawing PCs and TVs, Sony has completely retreated in the consumer goods sector

On February 6th this year, Sony announced the signing of a memorandum of understanding with Japan Industrial Partners Inc. (JIP), a Japanese investment fund company. Sony will sell the computer business under the VAIO brand to JIP. Since entering the personal computer market in 1982, Sony PC has come to an end.

For the reason of selling, Sonya€?s reply is: Sony comprehensively considered and analyzed factors including the global computer market, Sonya€?s overall business portfolio and strategy, and finally decided to focus its mobile product line on smartphones and tablets. It is currently the best choice to transfer the computer business to a new company established by JIP.

At the same time, Sony also announced the spin-off of the television business, operating it as a wholly-owned subsidiary, and cutting 5,000 employees. It also announced the official closure of the online e-book store (Reader Store) in North America. In the TV field, Sony has been entrenched in the high-end market and is Sony's main source of profit. At present, Sony continues to make efforts in OLED TVs and 4K TVs, leading the market and covering a wide range of television series from 49 inches to 85 inches. In terms of software and content, Sony has acquired companies such as Columbia Films and MGM and has strong strength in music, film and television.

Regardless of how you feel sorry, Sony, in order to make a profit, has decided to shake off the computer and TV business, and has placed its hopes on smart phones, tablets, and game devices. However, in these three areas, Sony's days will not be better.

In the field of smart phones, Sony can neither compare with high-end Apple companies, but also far from the Samsung companies that once were despised by themselves. In the low-end market, Japanese companies have completely retreated, and it is entirely Chinese companies. Huawei, ZTE, Lenovo, Xiaomi and other companies have been more and more brave in the past two years, completely monopolizing the market below 2,000 yuan, both in terms of performance and price. Sony has no room at all.

In the tablet market, Sony is even more marginalized. According to the latest data from IDC, in the tablet PC market in the second quarter of this year, Apple ranked first with 26.9%, while Samsung ranked second with 17.2% market share, and Lenovo ranked third with 4.9%. The next market was occupied by ASUS (4.6%) and Acer (2.0%). Sony can only be attributed to "others."

The game device is Sony's strength, but the future is equally not optimistic. PS4 sells well, but it is probably the final swan song. Recently news broke that Sony will abandon the development of PS5. Recently, the president of Sony Global Studios Yoshida Shuiping revealed in an interview that the future Playstation platform may completely transform the cloud game and give up the host. In fact, this is a general trend. With the increasingly powerful functions of smartphones and tablets, individual game consoles have become less and less necessary. The space for Sony to obtain revenue from game console hardware is getting smaller and smaller.

Therefore, looking at Sony's consumer hardware business, with the abandonment of computer and television services, Sony has placed its market on mobile phones, tablet computers, and game consoles. However, whether it is a mobile phone or a tablet computer, Sony has been caught in the middle of Apple's Samsung and Chinese manufacturers. As the trend of device integration becomes more apparent, game consoles are also coming to an end. Sony has nowhere to go on consumer hardware.

The decline of Sony's mystery

One shark thinks that the decline of Sony is very complicated. First of all, the hardware business of consumer products that it started with was strongly challenged by South Korean manufacturers and Chinese manufacturers. The rise of South Korean manufacturing and Chinese manufacturing made Japan nowhere to go. This is the background of the decline of Sony. South Korea, led by Samsung, has outgrown Japanese manufacturing, and then Chinese manufacturing, led by Lenovo, Huawei, and ZTE, is surpassing South Korean manufacturing and Japanese manufacturing.

In the PC field, Lenovo has further strengthened its technology and brand with the help of its powerful supply chain management capabilities and the acquisition of Thinkpad, thus becoming the world's largest player. In the field of mobile phones, Huawei, ZTE, Lenovo and other vendors have emerged suddenly. With the help of cost advantages and at the same time strengthening technical research and development and the Internet's thinking capabilities, Japanese manufacturers have already retreated to new challenges. Samsung is now launching a full-scale challenge. In this context, Sony is in the hardware industry. Decline in manufacturing capacity is inevitable.

Second, the decline of Sony is the epitome of the decline of Japanese manufacturers, which is not unrelated to the unique characteristics of Japanese companies and Japanese. As we all know, the Japanese are particularly meticulous in their pursuit of meticulousness and they are very earnest in doing things. However, precisely because of this, many Japanese companies have been pursuing the perfection of details and ignoring their grasp of the general trend of the industry, making it impossible to grasp the transition. There is an old saying in China that if you want to bury your car, you have to look up at the road. If you forget about the road because you pull the car, you will naturally go astray.

The mobile phone industry is a very typical example. Although Sony Ericsson started its cell phone business very early on, it has also seen glory in mobile phones due to the advantages of Walkman and audio and video. However, whether it is a 2007 Apple full touch smart phone or Googlea€?s Breakthroughs in the Android operating system have nothing to do with Sony. Especially when many mobile phone manufacturers are constructing the "hardware and software" ecological chain, Sony is still struggling with hardware manufacturing. The decline has long been doomed.

Some people also say that Sony lacks Internet thinking and has not transformed in a timely manner under the tide of the Internet. In fact, the essence of Internet thinking is the attention to user needs. In this regard, Sony is doing worse and worse. As Sony becomes more and more large, he is getting farther and farther away from consumers. In particular, the culture of strong leaders makes him blind and confident. It is not difficult to understand that the entire consumer goods industry has retreated.

Is Sony's future a part company?

Where is Sony's future? One shark (WeChat public number: southsharker) believes that Sony's exit of consumer hardware is a general trend. Sony's future or B2B field will become a parts and components company in the future.

Compared to Sony's previous glory on consumer products, in fact, Sony's strength in B2B is not inferior. For example, on the battery, Sony has strong strength in laptop battery and smart phone battery. At the end of last year, in the face of the companya€?s internal request to sell its battery business, Sony finally decided not to sell the lithium battery department, hoping to recover with the help of the battery business.

In the mobile phone camera market, Sony is using its advantage in audio and video, is monopolizing the camera supply of most Android flagship mobile phones. Even the iPhone has adopted Sony's camera from the fifth generation. On the upcoming iPhone 6, it is said that it will also use Sony's Exmor IMX220 sensor. Its strength is evident. Sony recently announced that in order to cope with the surge in front-end camera sensors due to self-timer popularity, it will invest 345 million US dollars (approximately 2.13 billion yuan) to increase the capacity of imaging sensors for smartphones and tablet devices.

Since consumer products can not win, Sony may wish to do B2B business, whether it is battery or audio and video, or its software, content and other fields, it is true. B2B services do not need to be affected by ever-changing consumer demands, and are more stable. They only need to seize those few large customers. Sony can also continue to take advantage of its technological innovations, especially in basic research.

In fact, this assertion has already begun on other Japanese companies. Hitachi, Toshiba and other Japanese companies have already completed the transition from B2C to B2B. Take Hitachi as an example. Since 2007, it has gradually given up its consumer electronics business, from discontinuing production of PCs to selling hard drives, and then shutting down production in August 2012. Hitachi has now basically transformed itself into a B2B company with a focus on cloud computing. Smart cities, construction machinery business, live well, and do not have to worry about what price war the Red Sea. Sony really should learn from Hitachi in this regard.

Sony's incarnation of the B2B from the well-known B2C consumer goods giant will be a sign of the end of the Japanese manufacturing era. Is the next era an era of Chinese manufacturing?


A PVC Insulated Power Cable is a electric cable with flexible copper or aluminum conductor ,PVC insulation and PVC sheath. For some special application like for direct burial or for exposed installation, protective jacket of steel tape or wire is also necessary. The shape of PVC insulated Power Cable may be round or flat. Some PVC cables may select flame retardant material sheath for fire safety consideration.

Product Features

l Widely used to transmit and distribute electrical power in low voltage circuit.

l Choices of conductor& jacket material to suit the requiring applications.

l Armor material options to provide high flexibility and excellent mechanical protection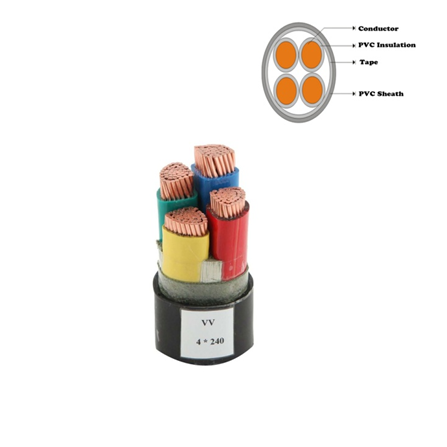 Using features

l Max. permissible continuous operating temperature of conductor: 70a??.

l Max. temperature of conductor during short-circuit(5s maximum duration) shall not exceed:
Cross-section of conductor a‰¤300 square mm: 160a??;
Cross-section of conductor ???300 square mm: 140a??.

l The ambient temperature under installation should not below 0a??.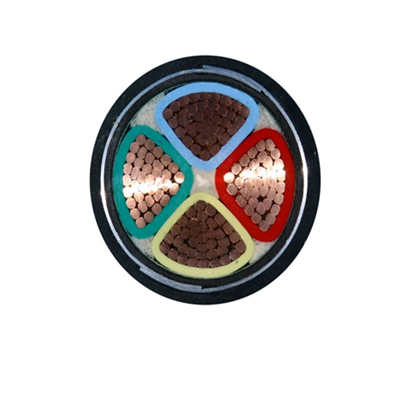 Application

l Non-armored type is unable to bear external mechanical force for laying indoors, in tunnel or pipe.

l Steel tape armored (STA) type is able to bear external mechanical force but unable to bear large tension for laying indoors, in tunnel or pipe.

l Steel wire armored (SWA) type is able to bear external mechanical force and certain tension while apply for laying in high drop are.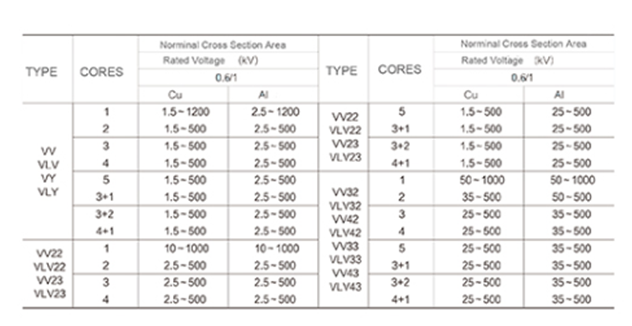 FAQ

Q: Are you a factory or trading company?
A : We are a manufacturer. We are professional in developing and producing electrical wires and cables since 2001.

Q: Can I visit your factory?

A :Yes! You are welcome to visit our factory for further detail check.

Our factory is located in Minqing,Fujian.You could choose to fly to Xiamen/Fuzhou International airport. And tell us your flight No. We will arrange to pick you up if you like.

Q: May I buy samples from you?

A: Yes! You are welcome to place sample order to test our superior quality and services.

Q: Can you put my brand name (logo) on these products?

A: Yes! Our factory accepts to print your logo on the products.

Q: May I know the status of my order?

A: Yes .The order information and photos at different production stage of your order will be sent to you and the information will be updated in time.

We would like to offer you professional cable solutions to your particular requirement. And OEM service is available based on official and legal authorization. Please do not hesitate to contact us for more details.

PVC Insulated And Sheathed Power Cable

PVC Insulated And Sheathed Power Cable,Insulating Electric Power Cables,PVC Sheathed Power Cables,Al PVC Jacket Electric Cable

Smartell Technology Co.,Ltd , http://www.liencable.com