Why is there no mobile system development in the car entertainment system?
November 19 12:16:50, 2020
In our impact, many users are willing to compare in-vehicle infotainment systems with smartphones and tablets. After all, they perform roughly the same tasks, and even now they start using touch-based operations. With the advent of Android-based systems such as Apple CarPlay and Subaru StarLink, the two have begun to show more similarities. But why haven't car infotainment systems developed so rapidly over the years as mobile operating systems?

Under the similarity of the surface, there is still a very big difference between the two. In-vehicle systems require completely different hardware and software, and they face a range of legal and development issues, not just technical issues for the average consumer. Let us take a look at the challenges and problems that should be overcome in the development of in-vehicle systems.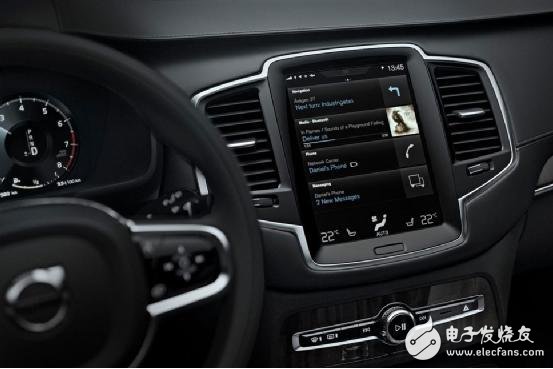 hardware

Cars are now part of our lives and are often not considered too much, but cars are often a unique presence with a special electronic environment. For example, the electronic components used in a car are much longer than ordinary electronic products.

The average smartphone usage cycle is only a few years. With the frequent update in recent years, the replacement cycle of smartphones has become shorter and shorter. At the same time, most of the interior parts of the car have to be comparable to the life of the entire car, and this number is at least ten years, depending on the average manufacturer's estimate.

During this time, the electronic components used in automobiles require an incredible resilience to the environment. Audi engineers recently said that the chips and electronic components used in the Audi must be able to work between minus 30 degrees and minus 60 degrees, and must be constantly affected by vibration and shock during this period. .

This means that it has completely different hardware requirements than the iPhone in our pocket. For example, Audi has been particularly recognized for the "virtual cockpit" developed with NVIDIA, but there is currently no real processor product that can satisfy the car's environment.

In addition, there is a rather complicated problem in the hardware environment of the car, so the cost of developing hardware for the car is quite high, so it takes a long time for any new system to enter the car platform. This means that automakers must work with professional companies to design electronic components for the infrastructure and wiring structures inside the car. This will limit the development and specialization of the field, coupled with the relatively long development cycle and complexity of automotive products, adding to the situation.

Therefore, the overall market reaction of the car's infotainment system is slower. Of course, from now on, the development speed is much faster than the smart phone market five years ago.


Fully Automatic Washing Machine can make your clothes more clean in a very convenient way. With PCB control, different procedures can choose more ways to wash different clothes. Nowadays fully automatic washing machines are widely used in home, hotels and laundry shops.

Our well-equipped facilities and excellent quality control throughout all stages of production enable us to guarantee total customer satisfaction. Besides, we have received CE, CB, RoHS and CCC certifications.

As a result of our high quality products and outstanding customer service, we have gained a global sales network reaching America, Asia, Europe, Africa, the Middle East and other countries and regions.

If you are interested in any of our products or would like to discuss a custom order, please feel free to contact us. We are looking forward to forming successful business relationships with new clients around the world in the near future.

Fully Automatic Washing Machine

Washing Machine,Fully Automatic Washing Machine,Mini Automatic Washing Machine,Fully Automatic Washing Machine With Dryer

Ningbo Banshen Electric Appliance Co., Ltd , https://www.banshendq.com